Five Savvy Car Shopping Tips
Do you need some car shopping tips? If it's time to purchase a new car, more than likely you want to know how to purchase a quality car while still getting a great deal. You don't want to throw away your money. Saving money on a vehicle is possible when purchasing a car.
Here are some car shopping tips for purchasing a car that can help you to get the best possible deal:
Tip #1: Do Plenty of Research
Probably one of the most important things that you can do in order to get a good deal car deals is to start out by doing plenty of research. The more informed you are, the better decision you will be able to make. Research the type of vehicle that you want to do and know what vehicles are probably going to be in your price range. With good research on your side, you are well on your way to getting a good deal on a vehicle.
Tip #2: Always Test Drive a Car
More car shopping tips... make sure you always test drive a car. Not only is a good deal important, but you have to be happy with the vehicle or you won't ever be happy, no matter how great the deal with. Take the car out for a good drive. Make sure it meets your qualifications. Also ensure on the test drive that there are no problems that you should be aware of when trying to make a deal on the vehicle.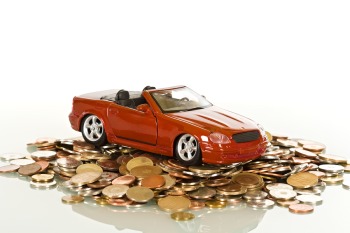 Tip #3: Look for "Almost New" Cars
Cars that are almost new can provide you with a great deal. Some of the cars that are only a few months or a year old are used for rental companies or are leased to companies and come back still almost new, but with a few miles on them. Often you can get these types of vehicles for an excellent price. In fact, cars that are almost new with about 15,000 miles on them or a bit more can get you a discount of $5000 or even more in some cases. Also, most of these "almost new" cars are still under manufacturer warranty, so if something does go wrong you are covered.
Tip #4: Consider Purchasing Privately
If you are going with a used vehicle, often you can get the better deal from purchasing privately instead of purchasing from a car salesman. Private owners are more likely to give you a good deal to get the vehicle off their hands. Just ensure you have the vehicle thoroughly checked out before making the purchase. You don't want to purchase a lemon, no matter how great the price.
Tip #5: Check Prices with Kelley Blue Book
Before purchasing a car, if you want a great deal, check the prices with Kelley Blue Book. Many people go out to purchase a vehicle having no idea what the car they are looking for is really worth. You don't want someone to take advantage of you. With Kelley Blue Book you can check out the price of the vehicle brand new and on used cars too.
Use these car shopping tips to help you become a savvy shopper when purchasing a new car. You will soon see that you don't have to pay those high sticker prices and make smart purchases.





Back to Home And Auto Savings